is it hot in here
the worst part about having a fever is that you are told to drink plenty of water. so you do. you drink PLENTY of water. after drinking so much water you have to pee plenty of times. after you pee plenty of times you think you are dehydrating, even though that is what you are trying to prevent. so you drink plenty more water. and you pee plenty more times. and so on and so on. i have a fever.
When Life Gives You Half of a Bag of Wine...
make sangria! people leave things behind in motels. mostly just uneaten food and bodily fluids. but sometimes you get lucky and someone leaves behind the bag out of the box of wine. red wine. refrigerated. it's the little things… today has been a rainy day in phoenicia. rainy but busy. i am slowly moving into the main house on the property here. i currently sleep here. i have a...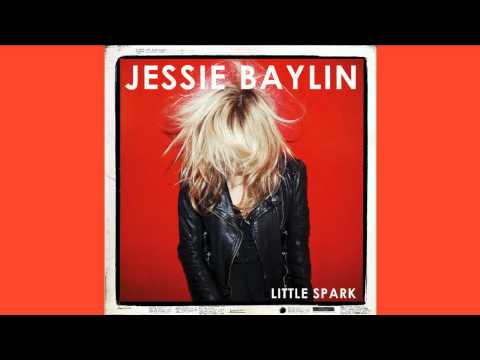 Sleeping in My Swimsuit,
never showering because my hair looks better with pool water and LA Looks. its summer. the crowd at the hotel this weekend is a great fit. young, excited, fun. i offered someone a beer at 10:30am. it was an accident. when they thought about it for a while and then declined i wondered why. then i looked at the clock. whatever, they are on vacation. i would have said yes. last night was our first...
back by popular demand
this morning i woke up early as i do these days. decided to put on my suit, grab my yoga mat and hit the decks. its been a while since i've done yoga and i needed it. the sun was beating on my back, i was looking into the mountains, breathing the clean air. after yoga i took a quick dip in the pool. it feels a lot like italy did, like a dream (sometimes a nightmare). but it isn't a...
now this is what we wanted...
after more than 24 excruciatingly annoying hours of waiting and traveling we finally arrived at our second farm. it is called pulicaro and is situated on the top of the mountains in the region of lazio, italy. the surroundings are amazing. things are much different here than the other farm, in so many ways it is unbelievable. our hosts, chaira and marco are so generous and kind. as is pasquale,...
plenty of catching up to do
the journey never stops. emma and i are currently in agropoli. a beautiful, quaint, peaceful town on the tyrrhenian sea. we are living it up in a three star hotel that feels like luxury. it has a balcony facing the sea. we are literally steps away. doesn't sound like farming, does it? well. its not. we had a slight change of plans after our first farm didn't go so well. despite being the most...
transitions
with a slight turn of events (my turning into a travel agent for myself and not really interacting with people anymore). i've decided to turn this into a journal for my european trip. emma and i bought our tickets and we are set to sail on april 25th with a short trip to nyc before we leave. we are beyond excited!! we already have 2 farms lined up in italy. it really takes a lot of effort and...
a love/hate relationship
i have been spending so much time on the internet lately. too much time really. but it's all for a good cause. my partner in crime has finally had some time off to dedicate to our italy farm search. we finally started emailing farms and let me tell you something, there is nothing better than receiving emails from people names luigi and guiseppe. nothing better. having said this. i have...
beaches in winter and a new reality show
i spent a few days on hilton head island in south carolina with my okcupid friend and his cousin. his cousin was going to run a marathon and wanted some company. it was really interesting to meet this cousin and see the real country come out of my friend. first impressions mean everything. and here is what i saw: bulk portions of protein powder, more powerade than one would know what to do with...
this ones fer yinz
so today is superbowl sunday. and since i am from pittsburgh, i have to be excited. or else the yinzer gods will strike me down. or my father for that matter. i'm up at 9am preparing food for our superbowl party. we will be eating chipped ham sandwiches and drinking yuengling (the best i could get in sc). among many many other things. there are koozies and terrible towels everywhere. my sister is...
farming dreamz
i became obsessed with the idea of farming recently when i got sick of living in the city and i decided that i wanted to step back, take a breather and do something simple and beautiful. i wanted to get back to the root of things and learn how to grow things. i wanted to live a healthier/happier life. in theory i really just want to be able to grow my own food on my own little farm with my own...
video chatz with friend's new boyfriends
i had the great pleasure of video chatting last night with my good friend abraham and his new boyfriend dave. this is the friend that told me to join okcupid. and dave is his reason why. they are both really funny. abe is the biggest prankster i have ever met and it seems that dave isn't too far behind. which makes this a match made in heaven. talking to them was like watching a commercial for...
online relations/hips. part 2
i once met a boy who was really smart and handsome (not too often i think of someone as being handsome). i was young and i stupidly thought i was in love with someone else. we played scrabble and listened to the talking heads. i won. i recently decided to clean out my email (boredom) and i ran across his name. i decided that since i had a lot of free time and i loved thinking about missed...
DAWG SITTING
i have been whining lately about missing the snow. it just looks so beautiful in all of the pictures my freinds are posting on facebook. and i miss ny in the snow. when it really snows the city actually slows down and it is so beautiful and quiet. BUT, having said that…i enjoyed my lunch outside yesterday. and i really didn't mind. and i won't mind doing it again today. i'm in athens dog...
it just keeps getting better...
this boy was also in alan jackson's latest music video. this is too good. i mean really, "god bless the working man" i can't…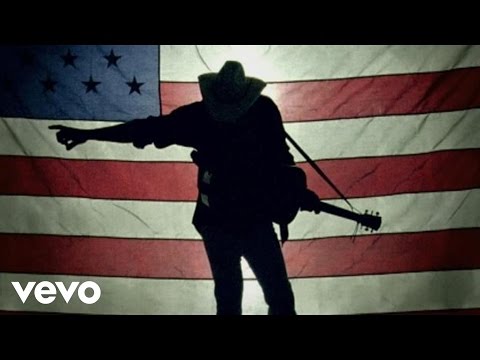 online relations/hips. part 1
i head out to athens, ga. home of my middle sister and the georgia bulldawgs. i made the trip to see joanna newsom play at a small venue. i went alone, of course. i'm standing in the back sipping a PBR and trying to look busy. i decide to move up so i can get a good spot. i get one behind a touchy couple. seems to be a great spot between their heads to see the harp perfectly. things are...
Watch
warm body non-sex sex dolls
my days and sometimes nights are often filled with facebook/gmail chats with friends who have jobs. mostly just small talk, but sometimes really good ideas come up. i mean, really good. the most recent chat was with one of my best guy friends. we were both talking about how it is winter and how we needed someone to snuggle with. he brings up the idea of no-sex porn. just cuddling. no kissing. i...
the "real" world
i have been out of touch with reality for several months now. what better way to keep it going than applying to be on…THE REAL WORLD!!!!! this will be year 25. after this year, i will be too old to be on. so, this is it. last chance. my sister and i always watched the real world growing up. she was recently in berlin on business, spending a lot of time in her hotel room watching tv....
internet dating
i waited until my parents were out of town to meet a boy from the internet. that way i would already be dead or humiliated before they could be worried/i would have to explain why i am meeting someone off of the internet. i like to make it seem better than it sounds. in my mind it is. it was like fate brought us together through a website called okcupid. fate works that way, right? i joined a...
a brief history...
i currently live with my parents in lexington, sc. 20 minutes away from capital city, columbia, sc. i moved here from the big apple in search of my life's path. i wanted to leave behind everything. my parents are great. they enjoy the occasional booze drink and support my indecisiveness. i mean who could ask for more? i am jobless and at times car-less. i spend my days "thinking...